Enabling peer-to-peer data exchange over encrypted and mutually authenticated channels.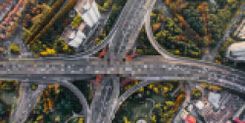 UXP brings together data from organisations, information systems, and databases. It provides crucial components for interoperability and data exchange in a secure and standardised way. UXP allows service providers to retain control over their systems and data, yet making them a member of an infinitely scalable and decentralised data exchange network.
Interoperability and secure data exchange are the foundations of a smart and secure digital society. New business models, services, and value emerge by bringing together often independent stakeholders in a trusted environment. Over two decades, we have seen governments and businesses struggling with digital transformation projects. It can be difficult to start, manage change and risks, as well as to choose the right solution. An experienced partner and proven technology can help you achieve the intended impact.

Cybernetica acts as a strategic partner for governments and businesses by combining our secure data exchange technology, Unified eXchange Platform (UXP) with consulting services. UXP unites data from organisations and databases, allowing service providers to retain control over their systems and data, yet making them a member of an infinitely scalable and decentralised data exchange network. Based on the experience of developing the Estonian X-Road ecosystem, UXP solutions around the world are supported through research we perform on information security, cryptography, and e-governance.
Essentials
Ecosystem
Digital transformation
Enable interoperability with your key partners and organizations
Unlock the power of network effects through governance
Achieve a new level of trust with your customers

Benefits

Decentralized architecture:
Peer to peer architectural model ensures that no external parties have access to the data

Standardization of security protocol:
Uniform security is applied for all organization to organization data exchange

Non-repudiation of messages:
All service queries and responses are digitally signed and timestamped, offering non-repudiation and evidential value

Organization level authentication:
Each organization is verified using certificates that are issued by a trusted Certification Authority

Member management:
Strong identification of member organizations

Ecosystem level monitoring:
Monitor and visualize statistics of data exchange between organizations and services

Service level monitoring:
track services at a detailed level and manage SLAs

Member and service discovery:
Full search across all members and service descriptions. Full list of members, information systems and APIs of the ecosystem

Compliance with privacy regulations:
Set up privacy tools in compliance with national and international privacy regulations

Data privacy:
Access tracking for personal data so that customers can monitor who has accessed their data and for what purpose

Data governance:
Consent-based access to personal data so that customers can grant and revoke consent to member organizations for accessing their personal data

Customizations:
Create extensions or automations using provided APIs

Platform components

Registry

Trust services

5 Security Servers

Monitoring

Directory

20 Security Servers

Access tracking

Consent management

40 Security Servers

Advisory services

Onboarding, capacity building and trainings for members and operator

Platform implementation

Designing and implementing services

Designing an interoperability framework

Developing an information security policy for the operator

Business model discovery

Data privacy and legislative environment analysis

Implementation of consent management for managing customers consent to data processing and usage

Enable access tracking to allow customers to monitor personal data usage

Custom developments
Technical details & downloads
Interested to know more?
For more information, please contact: